Aesthetic dentistry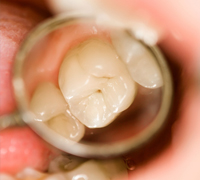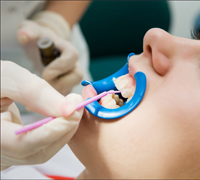 tooth colored fillings
inlays, onlays
whitening
1. Tooth colored restorations have many advantages. One is that they are invisible to the eye and create a tight, superior fit to the natural tooth that can last for years, up to a lifetime.

2. Inlays, onlays are dental restorations that are custom crafted in a dental laboratory. They can be made of porcelain or gold and are made to restore a tooth too damaged to receive a filling.

3. A whiter, brighter smile lends itself to a more youthful, healthy look and can help you feel beautiful and more confident. Cleaning is recommended prior to whitening.
in office whitening with Beyond Lamp
The bleaching procedure takes about 1 hour.
Take home whitening system
At home bleaching system requires custom made trays, in which he patient places the whitening gel and fits over the teeth, and let it work for two hours. The method usually takes 8-10 sessions.
---
Further dental treatments